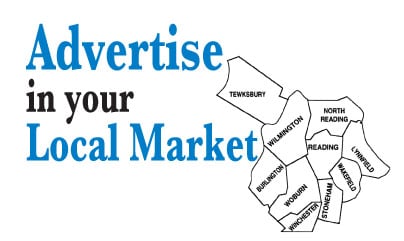 Getting Started
To get you on your way to reach your business marketing goals, contact our team to schedule a complimentary needs assessment.  It's best to be prepared with some basic information that will help your consultant design an advertising plan that brings you optimum results.
Here are some items to have prepared:
1. What is your budget?
2. What do you hope to accomplish with this advertising?
3. Company contact information – Name, Business Name, website, Address,  Email Address, Phone number
4. Is there a particular advertising section or town/city that you are interested in?  Why?
Please contact us with any more questions: 781-933-3700 • advertising@dailytimesinc.com
Please Click Here For Updated Advertising Rate Cards 
Advertising Leadership Team
Thomas R. Kirk, Sr - Advertising Director - 781-933-3700 Ext. 370
Marcia Santarpio - Inside Retail Manager - 781-933-3700 Ext. 375
Mary Haggerty - 781-933-3700 Ext. 377
Andrew Pabian - 781-933-3700 Ext. 375
Pat Lewis - Special Sections - 781-933-3700 Ext. 371
        2018 SPECIAL SECTION DATES
                Bridal Section
                        Week of January 16th, February 20th, March 20th,
                        Week of September 18th, October 16th, Fall Bridal
                Senior Lifestyles
                        Winter Section, Week of February 19th, March 26th
                        Summer Section, Week of August 14th, Sept. 18th
                Spring Home Improvement and Gardening Section
                        Week of April 10th, May 15th
                Fall Home Improvement and Gardening Section
                        Week of October 9th, November 6th
                Middlesex League Pre-Season Football Section
                        Early September - Prior to Middlesex League Openers
                Local Towns Annual Thanksgiving Football Section
                        Week of November 19th
                Holiday Greetings Advertisement
                         Week of December 3rd, 10th, 17th
Middlesex East Publications
Richard Haggerty: 781-944-2200 Ext. 379
Legal Advertising
Reading, Wakefield
781-944-2200 Ext. 307 •  legals@dailytimesinc.com
Woburn, Winchester, Burlington, Wilmington, Tewksbury, Stoneham
781-933-3700 Ext. 307 • legals@dailytimesinc.com
Classified Advertising Information
781-933-3700 Ext. 305  •  class@dailytimesinc.com
Paid Obituary Information
For Woburn, Winchester, Burlington
For Reading and Wakefield
For Stoneham
For Wilmington and Tewksbury